Uncle Dan's New Lincoln Square Location, Now Open!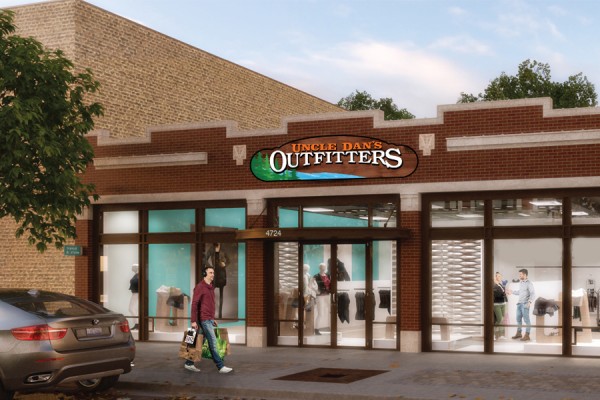 Chicago, IL (December 1, 2015) – Nathan Tonnies recently represented L3 Capital in a deal at 4724 N. Lincoln Ave., the new location of Uncle Dan's 4th Chicagoland store. The building is approx. 5,700 SF located in the Lincoln Square neighborhood across from Giddings Plaza Fountain and Café Selmarie.
With the help of Mr. Tonnies and Jonathan Plotkin of Endurance Retail Partners, Uncle Dan's opened their brand-new doors on November 27th 2015. They plan to celebrate with a grand opening event this weekend, December 4th– 6th complete with a ribbon cutting ceremony, raffle prizes, food, drinks and music.
About Metro Commercial Real Estate
Metro Commercial Real Estate is a principal – based commercial real estate firm whose mission is to provide a high level of personal service combined with state-of-the-art technology to accommodate the complex need of its select group of retailers, developers, and retail property owners. As one of the industry's leaders in product leasing and tenant representation, Metro's seasoned corps of professionals have secured more than ten million square feet for regional and national retailers.
www.metrocre.com 
About Uncle Dan's Outfitters
Uncle Dan's Outfitters offers high quality products for any outdoor lifestyle. Whether it's navigating cold Chicago winters, camping in the mountains, or backpacking through Europe, Uncle Dan's Outfitters is for everyone. All are welcome from travelers to hikers to walkers to campers to glampers to commuters to dog walkers. From path to pub, mountain to museum, Uncle Dan's will outfit anyone from everyday urban adventures to exciting excursions abroad.
www.udans.com
Press Contact
Erica Osiecki
Marketing Director
eosiecki@metrocre.com
847.412.9898 ext. 5004