Jeni's Splendid Ice Cream Opens in Downtown Naperville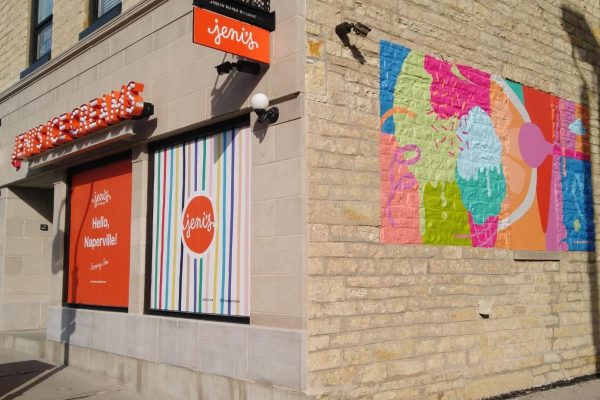 Naperville, IL (November 22, 2021) – Jeni's Splendid Ice Cream is now open in Downtown Naperville. Nathan Tonnies (Principal), of Metro Commercial Real Estate, represented the Landlord in the leasing of space to Jeni's Splendid Ice Cream at 218 S Main Street in Downtown Naperville, Illinois.
Located at the vibrant & historical Jefferson Ave & Main Street corridor in Downtown Naperville, Jeni's will be among best in class retailers in their 1,410 SF space.
Jeni's opening marks the 20th retail lease that Nathan Tonnies has completed in the Downtown Naperville market. In addition to Jeni's, some of the prominent leases Mr. Tonnies has been involved with include Starbucks Reserve, Filson, Lovesac, Gyu Kaku, Fat Rosie's, MOD Pizza, MAC Cosmetics, several tenants in the Water Street District and many other exciting retailers.
About Metro Commercial Real Estate
Metro Commercial Real Estate is a principal – based commercial real estate firm whose mission is to provide a high level of personal service combined with state-of-the-art technology to accommodate the complex need of its select group of retailers, developers, and retail property owners. As one of the industry's leaders in product leasing and tenant representation, Metro's seasoned corps of professionals have secured more than ten million square feet for regional and national retailers.
www.metrocre.com
About Jeni's Spendid Ice Cream
Jeni's is a Certified B Corporation endorsed by the international nonprofit B Lab as a company that meets rigorous standards of social and environmental performance, accountability, and transparency. Using Direct Trade ingredients, employing a diverse team of people, working to improve our environmental and social impact—it's all part of how we operate and an important part of our company culture. We build community wherever we go, from near our kitchen in Columbus, to the cities across the country where we have scoop shops. Working with people we know and trust helps us get the best ingredients we can find. We're proud to be a B Corp. It means we're an evolving company—pushing forward to be better tomorrow than we are today.
www.jenis.com