Reuben Rischall joins Metro Commercial Real Estate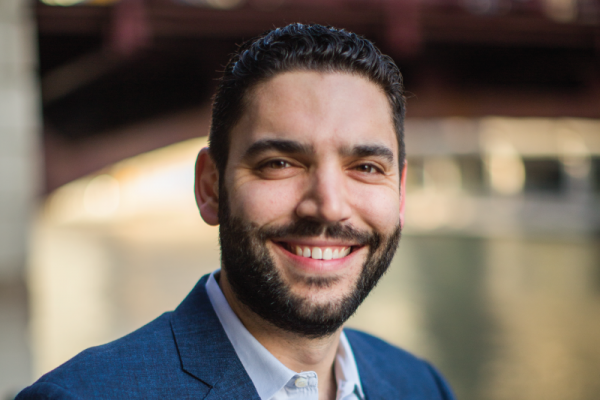 Download Full-Res Image of Reuben Rischall Here
Chicago, IL (January 1, 2018) – Metro Commercial Real Estate is pleased to announce the addition of Reuben Rischall, as Senior Vice President, to our team.
Mr. Rischall joins Metro Commercial Real Estate following five years with Iowa-based Buyers Realty Inc. He will co-lead the new Chicago office, located at 1332 N. Halsted Street in Chicago's Lincoln Park neighborhood, with Jonathan Hyman (Senior Vice President). Opening this month, the city office will focus on urban transactions.
"We are thrilled to welcome Reuben to the Metro team in a new role," said Gary Greenfield, Principal of Metro Commercial Real Estate. "I've watched Reuben become a dynamic leader in the industry and look forward to seeing his impact at the helm of our new office."
Mr. Rischall works with hospitality and retail clients on a local, regional and national basis to service their commercial real estate needs. Throughout his real estate career, Mr. Rischall has partnered with both established and start-up tenants and buyers to drive their site selection, leasing, development, and sales process. He currently represents Office Depot, Dollar General, Cricket Wireless, Colectivo Coffee, Royal Kids, Furious Spoon Ramen Shop, Bombay Wraps, Wonderoll and Mott Street.
In addition, Mr. Rischall represents high-profile landlords and developers by marketing, negotiating, and executing their leasing and sales needs. He recently completed a redevelopment of a vacant 100,000 square foot shopping center and is now in the process of a similar redevelopment.
"I've worked alongside the Metro team for the past five years and deeply admired their expertise and impressive clientele," said Mr. Rischall. "I'm excited to officially join the team and launch a new city office in partnership with Jonathan Hyman."
Mr. Rischall is a graduate of the University of Wisconsin at Madison with a degree in Finance and Investment Banking.
About Metro Commercial Real Estate
Metro Commercial Real Estate is a principal – based commercial real estate firm whose mission is to provide a high level of personal service combined with state-of-the-art technology to accommodate the complex need of its select group of retailers, developers, and retail property owners. As one of the industry's leaders in product leasing and tenant representation, Metro's seasoned corps of professionals have secured more than ten million square feet for regional and national retailers.
www.metrocre.com

Press Contact
Erica Osiecki
Marketing Director
eosiecki@metrocre.com
847.412.9898 ext. 5004