Metro Commercial Real Estate opens 2nd Office in Chicago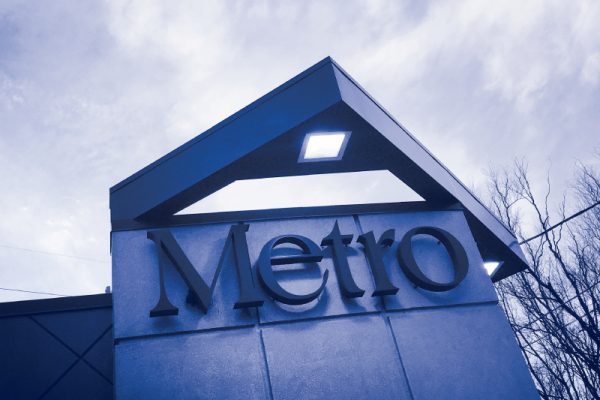 Chicago, IL (January 1, 2018) – Celebrating our 19th anniversary, Metro Commercial Real Estate is excited to announce the opening of our new second office located at 1332 N. Halsted Street in Chicago's Lincoln Park neighborhood.
Jonathan Hyman (Senior Vice President) and, newly hired, Reuben Rischall (Senior Vice President) will co-lead the Chicago office. While based in Chicago, Jonathan and Reuben will work to build a team of brokers that will continue our mission to provide a high level of personal service combined with state-of-the-art technology that accommodates the complex needs of Metro's select group of retailers, developers and retail property owners.
Founded in 1999 by Gary Greenfield and Steven Baer, Metro Commercial Real Estate has created attractive real estate options for our its retailers, developers, and property owners. Metro has won multiple awards as an office and on the broker level over the years, including the CoStar Power Broker Award for 3 consecutive years. Our current team of brokers includes Gary Greenfield, Steven Baer, Robert Melsher, Nathan Tonnies, Sharon Bar-Shalom, in addition to Jonathan Hyman and Reuben Rischall. Metro is a leader in retail real-estate throughout the state of Illinois representing many high-profile retailers including Burlington, Best Buy, TJX Co., Colectivo Coffee, Dollar General, Skechers, TopGolf, Value City Furniture and many more as well as numerous developers and institutional owners of real estate throughout the Midwest
About Metro Commercial Real Estate
Metro Commercial Real Estate is a principal – based commercial real estate firm whose mission is to provide a high level of personal service combined with state-of-the-art technology to accommodate the complex need of its select group of retailers, developers, and retail property owners. As one of the industry's leaders in product leasing and tenant representation, Metro's seasoned corps of professionals have secured more than ten million square feet for regional and national retailers.
www.metrocre.com

Press Contact
Erica Osiecki
Marketing Director
eosiecki@metrocre.com
847.412.9898 ext. 5004