Jonathan Hyman arranges lease of former Five Guys in Lakeview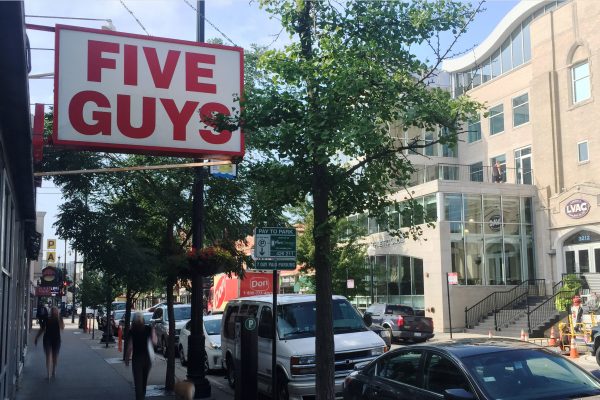 Lakeview, Chicago, IL (November 30, 2016) – Jonathan Hyman, of Metro Commercial Real Estate, represented the landlord in the leasing of the former Five Guys on North Broadway in Chicago's Lakeview neighborhood. The 4,100-square foot space was leased to Sushi+, a rotary sushi bar.
Sitting directly across from Lakeview Athletic Club and adjacent to Walgreens, the street retail strip center is now 90% leased, with Melrose Restaurant, Accelerated Rehab and UFC Gym adding to its healthy Tenant mix. A 2,000-square foot storefront is the last remaining vacancy.
This will be the second location for Sushi+, with their first located outside of Fox Valley Mall on Rt. 59 in Aurora, Illinois.
About Metro Commercial Real Estate
Metro Commercial Real Estate is a principal – based commercial real estate firm whose mission is to provide a high level of personal service combined with state-of-the-art technology to accommodate the complex need of its select group of retailers, developers, and retail property owners. As one of the industry's leaders in product leasing and tenant representation, Metro's seasoned corps of professionals have secured more than ten million square feet for regional and national retailers.
www.metrocre.com 
About Sushi+
Sushi Plus features a rotary sushi bar where your fresh sushi items are brought to your table by our refrigerated conveyor belt system. As soon as the chefs at Sushi + Rotary Sushi Bar put the finishing touches on their specialty rolls, they send them over to tables on a conveyor belt. As guests eagerly await their color-coded plates, they can watch the chefs as they slice, roll, and season their latest batch of seafood, which arrived in the restaurant that very morning. Our Seafood is brought in Fresh DAILY; with Unmatched Attention to Freshness. The Dining Room is Sleek, Polished, and Inviting. Our Service is Genuine, Honest, and Heartfelt!
www.rotarysushi.com
Press Contact
Erica Osiecki
Marketing Director
eosiecki@metrocre.com
847.412.9898 ext. 5004