19th New Orangetheory Fitness Club Now Open!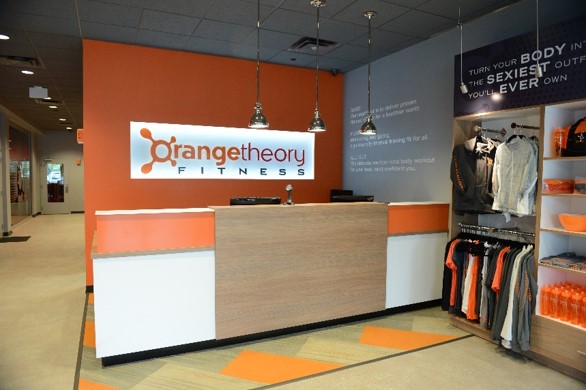 Lake Forest, IL (December 17, 2015) – Larry Kling and Danielle Kling, of Metro Commercial Real Estate, worked to help Orangetheory Fitness finalize the lease for their new location at 1050 North Western Avenue in Lake Forest, IL. This is the 19th location Orangetheory Fitness has opened in Illinois with six more locations set to open soon.
Orangetheory Fitness opened their newest doors in early December and kicked off their start with a VIP Grand Opening Party on December 3rd. Their 'orange zone' fitness club has been well received in downtown Lake Forest and is off to a great start.
About Metro Commercial Real Estate
Metro Commercial Real Estate is a principal – based commercial real estate firm whose mission is to provide a high level of personal service combined with state-of-the-art technology to accommodate the complex need of its select group of retailers, developers, and retail property owners. As one of the industry's leaders in product leasing and tenant representation, Metro's seasoned corps of professionals have secured more than ten million square feet for regional and national retailers.
www.metrocre.com 
About Orangetheory Fitness
Orangetheory Fitness is a one-of-a-kind workout, heart-rate based interval training in a fun and energizing group environment that is broken into intervals of cardiovascular and strength training, using a variety of equipment including treadmills, rowing machines, TRX bands and free weights to tone and gain energy. The physiological theory behind Orangetheory Fitness is known as excess post-exercise oxygen consumption (EPOC). During the course of a session, you will perform focused 10-30 minute intervals that use your entire body and stimulate your metabolism. After each exercise, you will feel increased energy. After the session, your body will continue to burn more calories as it tries to recover from the strong bursts of activity.
www.orangetheoryfitness.com
Press Contact
Erica Osiecki
Marketing Director
eosiecki@metrocre.com
847.412.9898 ext. 5004