Water Street District in Downtown Naperville begins to Open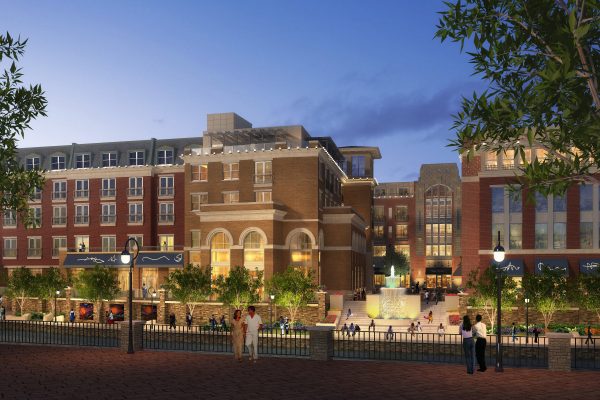 Naperville, IL (November 4, 2016) – Metro Commercial Real Estate is excited to announce the opening of Water Street District in Downtown Naperville. Southern Tide opened their doors at 120 Water Street on October 24th, the parking garage is set to open today (Nov. 4), Hotel Indigo will soon follow with an opening set for November 18th and Elements at Water Street will follow suit with an opening in January of 2017.
Currently only a select amount of retail and office space remains to be leased in the 300,000-square foot lifestyle center.
Water Street District is an attractive, dynamic new mixed-use Retail District offering the finest in office, retail, and restaurant opportunities in the heart of Downtown Naperville. Located along the famed Riverwalk, surrounded by distinctive amenities, and showcasing Naperville's unique blend of traditional character and fashion-forward style.
About Metro Commercial Real Estate
Metro Commercial Real Estate is a principal – based commercial real estate firm whose mission is to provide a high level of personal service combined with state-of-the-art technology to accommodate the complex need of its select group of retailers, developers, and retail property owners. As one of the industry's leaders in product leasing and tenant representation, Metro's seasoned corps of professionals have secured more than ten million square feet for regional and national retailers.
www.metrocre.com 
About Southern Tide
Founded in 2006, Southern Tide is a Greenville, S.C.-based lifestyle apparel brand that boasts exceptional craftsmanship and classic design.  Southern Tide is best known for its Skipjack Polo, deemed by many to be the finest, most comfortable polo shirt.  In addition to the Skipjack Polo, Southern Tide offers a variety of apparel and accessory products.  In 2013, the company was named to the Inc. 5,000 list for the third consecutive year and represented the fastest growing apparel company to make the list.  Southern Tide is available for purchase in more than 850 specialty retailers and premium department stores in more than 45 states across the United States as well as online.
www.southerntide.com
About Hotel Indigo
The Hotel Indigo® brand is a global boutique hotel brand that delivers a refreshing and inviting guest experience that is truly reflective of the local community. From the locally-inspired murals to the renewal program where the images, music, scent, and menu items change throughout the year, each Hotel Indigo hotel delivers a vibrant, engaging and genuine boutique experience that gives guests the confidence to step out and explore the local neighborhood. Each Hotel Indigo property is unique and designed to reflect the local culture, character and geography of the surrounding area while brand hallmarks ensure consistent and reliable service from location to location. No two hotels are the same. There are 52 Hotel Indigo hotels open around the globe. With a quality global pipeline of nearly 50 hotels, the Hotel Indigo estate is set to double in size to 100 properties within the next three to five years.
www.hotelindigo.com
Press Contact
Erica Osiecki
Marketing Director
eosiecki@metrocre.com
847.412.9898 ext. 5004