Nathan Tonnies arranges Lease bringing Cinnaholic to Downtown Naperville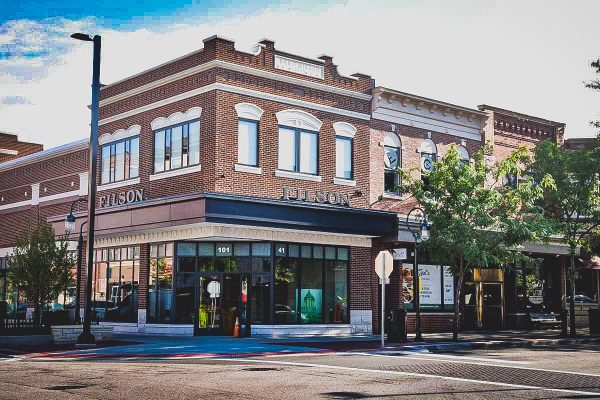 Naperville, IL (October 9, 2019) – Nathan Tonnies (Principal), of Metro Commercial Real Estate, recently represented the Landlord in the leasing of space to Cinnaholic at 41 W Jefferson Ave in Downtown Naperville, Illinois.
Formerly occupied by Russell's Dry Cleaners, the newly redeveloped building at the intersection of Main and Jefferson is now fully leased as Cinnaholic joins the newly opened Filson. Upon opening, Cinnaholic will have 33 locations nationally and 40 globally.
This will be the fourth opening in 2019 brokered by Nathan Tonnies in Downtown Naperville, totaling over 11,000 square feet of retail space opened this year.
About Metro Commercial Real Estate
Metro Commercial Real Estate is a principal – based commercial real estate firm whose mission is to provide a high level of personal service combined with state-of-the-art technology to accommodate the complex need of its select group of retailers, developers, and retail property owners. As one of the industry's leaders in product leasing and tenant representation, Metro's seasoned corps of professionals have secured more than ten million square feet for regional and national retailers.
www.metrocre.com
About Cinnaholic
Founded in 2009 in Berkeley, California, Cinnaholic is the only gourmet bakery that allows customers to completely customize cinnamon rolls with more than 20 frosting flavors and over 20 topping choices. Each Cinnaholic cinnamon roll is 100% vegan and free of dairy, lactose, eggs or cholesterol, allowing guests to enjoy their mouthwatering creations without worrying about certain dietary or allergy restrictions.
www.cinnaholic.com
Press Contact
Erica Osiecki
Marketing Director
eosiecki@metrocre.com
847.412.9898 ext. 5004