Metro represents Landlord in Lease to Currito in Elmhurst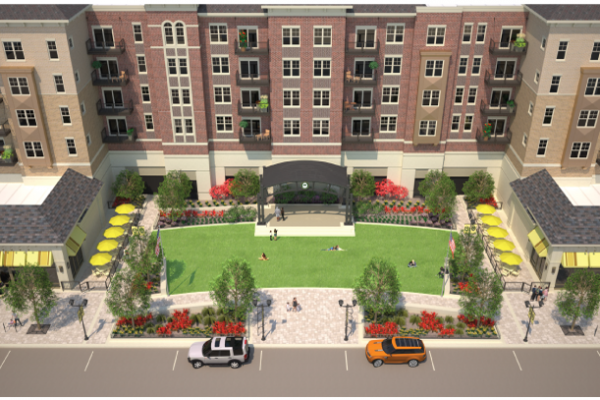 Elmhurst, IL (March 6, 2017) – Steven Baer and Gary Greenfield, of Metro Commercial Real Estate, recently represented Morningside Group, the landlord of Elmhurst 255, in the leasing of 2,100 square feet of retail space to Currito, Burritos without Borders.
Currito joins Rainbow Restaurant & Pancake House, at the newly construction mixed-use property on York Street at North Avenue in downtown Elmhurst, Illinois. This is Currito's first location the Chicagoland Market and their 21st nationally.
About Metro Commercial Real Estate
Metro Commercial Real Estate is a principal – based commercial real estate firm whose mission is to provide a high level of personal service combined with state-of-the-art technology to accommodate the complex need of its select group of retailers, developers, and retail property owners. As one of the industry's leaders in product leasing and tenant representation, Metro's seasoned corps of professionals have secured more than ten million square feet for regional and national retailers.
www.metrocre.com
About Morningside Group
Morningside Group does more than just develop properties – it builds communities in sought-after cities throughout the Midwest. The firm draws upon more than two decades of upscale development experience to create exciting infill and mixed-use properties that merge consumer understanding with an urban planner's vision to create longstanding community resources.
www.morningsideusa.com
Press Contact
Erica Osiecki
Marketing Director
eosiecki@metrocre.com
847.412.9898 ext. 5004