Metro Arranges Two New MY SALON Suite Leases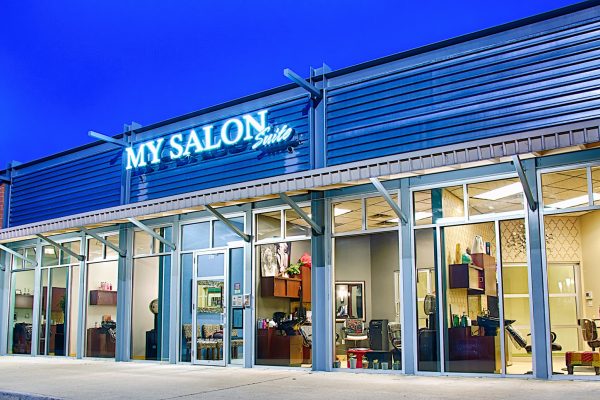 Chicago, IL (January 31, 2019) – Metro Commercial Real Estate is pleased to announce the leasing of two new locations for MY SALON Suite in the Chicagoland Market.
Steven Baer (Principal) and Sharon Bar-Shalom (Associate Broker), of Metro Commercial Real Estate, recently represented MY SALON Suite in the leasing of two spaces in Glenview, Illinois and Chicago's Lakeview neighborhood.
Glenview, IL – MY SALON Suite joins tenants Corepower Yoga, Eco Gym, Starbucks, Walgreens and many more at Glenbrook Marketplace, located at Willow & Pfingsten Rd. Steven and Sharon represented MY SALON Suite  in the leasing of a 5,443 square foot space.
Chicago, IL – Steven Baer represented MY SALON Suite in the leasing of a 5,030 square foot space near the intersection of Clark & Diversey at 2817 N. Broadway in Chicago's Lakeview Neighborhood.
With the leasing of these spaces, MY SALON Suite now has 3 locations in the Chicagoland area with hopes to open many more in the near future.
About Metro Commercial Real Estate
Metro Commercial Real Estate is a principal – based commercial real estate firm whose mission is to provide a high level of personal service combined with state-of-the-art technology to accommodate the complex need of its select group of retailers, developers, and retail property owners. As one of the industry's leaders in product leasing and tenant representation, Metro's seasoned corps of professionals have secured more than ten million square feet for regional and national retailers.
www.metrocre.com
About MY SALON Suite
MY SALON Suite® was founded by salon owners, Al and Alan, who saw the salon industry evolving –  evoking a movement where beauty professionals could join together and build a community where everyone has the freedom to be their own boss and own their own salon.
Every MY SALON Suite® location includes private spacious suites that are well appointed with high-end luxury amenities and top-of-the-line salon equipment  for different specialties of health and beauty professionals, ranging from hair stylists to nail technicians, massage therapists, spa professionals and skin treatment experts.
www.mysalonsuite.com
Press Contact
Erica Osiecki
Marketing Director
eosiecki@metrocre.com
847.412.9898 ext. 5004