Larry Kling Brings New ATI Physical Therapy Location to Michigan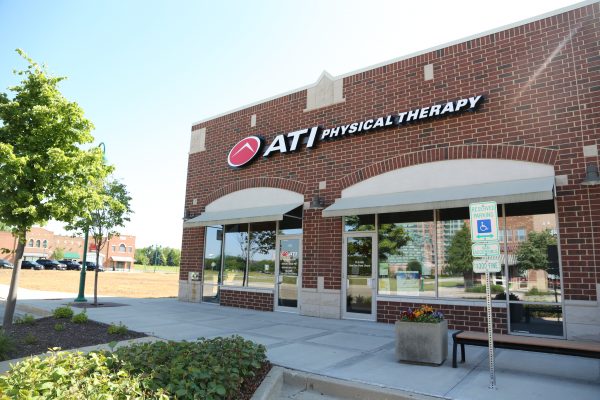 Highland Park, IL (February 17, 2016) – Larry Kling of Metro Commercial Real Estate, worked with Brixmor Property Group to help continue the expansion of ATI Physical Therapy's newest location at 5851 W. Saginaw Highway in Lansing, Michigan.
ATI Physical Therapy opened in a 2,600 Sq. Ft. end cap which was a portion of the former Casual Male space located at Delta Center, across from Lansing Mall. The shopping center features key tenants; Hobby Lobby, Bed Bath & Beyond, Planet Fitness as well as newly signed Jersey Mike's Subs.
ATI Physical Therapy is looking forward to becoming a part of the Lansing community.
About Metro Commercial Real Estate
Metro Commercial Real Estate is a principal – based commercial real estate firm whose mission is to provide a high level of personal service combined with state-of-the-art technology to accommodate the complex need of its select group of retailers, developers, and retail property owners. As one of the industry's leaders in product leasing and tenant representation, Metro's seasoned corps of professionals have secured more than ten million square feet for regional and national retailers.
www.metrocre.com 
 About ATI Physical Therapy
Based in Bolingbrook, Illinois, ATI is a privately held, nationally-recognized physical therapy organization with more than 500 locations in 17 states. Named "Best Physical Therapy Practice in the Nation" by ADVANCE magazine, ATI is one of the first physical therapy companies in the country to achieve URAC Core Accreditation, a mark of distinction that recognizes ATI's commitment to quality healthcare. To give back to the local communities where ATI patients and staff work and live, ATI established the ATI Foundation, a non-profit organization benefiting children in need of resources and funding due to medical complications and physical impairments.
www.atipt.com
Press Contact
Erica Osiecki
Marketing Director
eosiecki@metrocre.com
847.412.9898 ext. 5004